Trusted & Top-Rated Dentist in Durham NC
Welcome to Diadem Family Dental
We are here to provide a positive environment to help patients achieve a healthy, confident smile. Here at Diadem Family Dental, we place emphasis on an incredible patient experience. Our goal is to provide a warm, friendly space where our patients can have their dental concerns addressed in a judgment-free space. We know that going to the dentist can be a stress-inducing time for some patients so we offer various treatment methods to help patients who have dental anxiety, such as laughing gas and oral sedation. Our goal for every dental appointment is to make you comfortable while promoting dental health. Diadem Family Dental is equipped to treat a wide variety of dental procedures for all members of the family. We look forward to meeting you soon!
Dental Emergencies Welcome!

INSURANCE PARTNERS
We accept the following insurance plans.
We look forward to taking good care of your dental care needs. Feel free to call us at (919) 471-1502 or book an appointment online using the link below.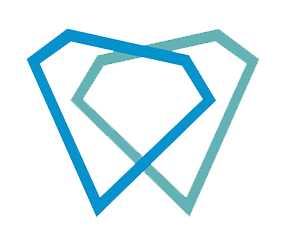 Meet Dr Natalie Erskine
Dr. Natalie C. Erskine grew up in Knoxville, Tennessee and received a bachelor's degree from Tennessee State University in Nashville, Tennessee. After college, Dr. Erskine earned a Doctorate of Dental Surgery from University of North Carolina School of Dentistry in Chapel Hill, North Carolina. Dr. Erskine then completed a General Practice Residency at the Philadelphia Veterans Affairs Medical Center.
Dr. Erskine prides herself in recreating the natural contours of the tooth to give patients a smile they will treasure for years to come. Providing quality dental care to her patients is Dr. Erskine's highest priority so she continues to take educational courses to stay informed on the latest dental techniques. Dr. Erskine greatly enjoys the relationships she builds with her patients and is deeply committed to helping patients maintain happy and healthy smiles.
Dr. Erskine appreciates art in all forms, especially handmade art. When she is not practicing dentistry, Dr. Erskine is what she calls a "Professional Crafter." She is a fan of taking local crafting classes to learn new crafting skills and employs those skills by creating crafts for special occasions. Family and friends know her as the one to call when they want to brainstorm party decoration and craft ideas.
Dr. Erskine has been married to her husband, Renaldo, since 2018. They enjoy camping, watching Formula 1 racing, and traveling together.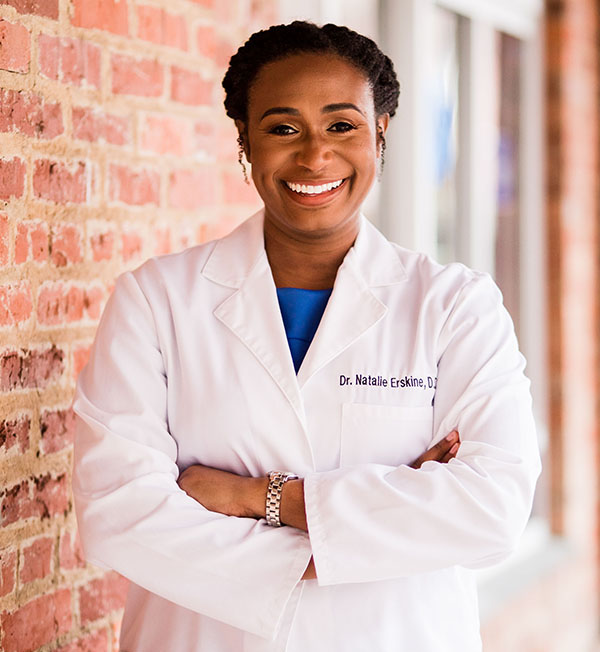 In House Plan
Diadem Family Dental understands that many patients avoid dental treatment due to a lack of dental insurance. If you are avoiding the dentist due to costs, we have you covered!
The Diadem Family Dental Savings Plan is a low-cost annual membership plan that allows members to have access to regular preventive dental visits without dental insurance. If additional treatment is needed outside of covered preventive procedures, you will receive a discount on all necessary treatment needs.
No need to allow a lack of access to dental insurance to dictate your oral health.
Call today for more information!
NO DENTAL INSURANCE? NO PROBLEM!
Enjoy affordable dental care at Diadem Family Dental by enrolling in our In House Dental Plan!
DFD In House Dental Plan Annual Membership Includes:
New Patient Exam*
4 Bitewings Xrays
3 Periapical Xrays
2 Prophylaxis Cleanings
1 Fluoride treatment
2 Periodic Exams
1 Limited Exam
* Panorex Xray not included (additional $75) 3-5 year frequency
Benefits of DFD In House Dental Plan:
No Deductibles
No Pre-Authorizations
No Yearly Maximums
No Waiting Periods
No Claim forms
No Pre-Existing Condition Limits
Members receive 20% discount on the following services:
Periodontal Cleanings
Sealants
Fillings
Crowns
Root Canals
Partials and Dentures
Extractions
Tooth Whitening
Annual In House Membership Price*
Individual $275
Family of 2 $525
Family of 3 $750
Family of 4 $950
Additional Family member: $175
*Membership fees subject to change annually.
All family plans restricted to immediate family members only (Spouses or parent/child).
CALL (919) 471-1502 TO SIGN UP TODAY!